Technological innovation is at the heart of IBM Bromont. Founded in 1972 to meet the needs of the Canadian computer market, the plant has evolved over the years to climb the hierarchy of the computer behemoth – setting itself apart from competitors who have fled North America to Asian countries in the last decades.
Today, IBM assembles and tests its semiconductor solutions in the quaint town of Bromont, an hour from Montréal, and provides services to clients – notably in the telecommunications industry.
[ Lisez la version française : « À l'usine de semi-conducteurs d'IBM au Québec, la transformation numérique est permanente » ]
For employees using new technologies daily at the plant, the work can resemble a children's party in a toy store: while some CIOs struggle to initiate a digital shift, the transformation at IBM-Bromont is never-ending.
"It's been 50 years of reinventing and adapting the plant," Louis Labelle says, executive advisor at IBM Canada and chief officer at Bromont from 2012 to 2022. IBM Bromont's products and services are only part of the plant's innovation. Under the guidance of its leaders, many IT solutions are developed and used on-prem continuously to improve processes and optimize operations of the plant itself.
AI: The cream of the crop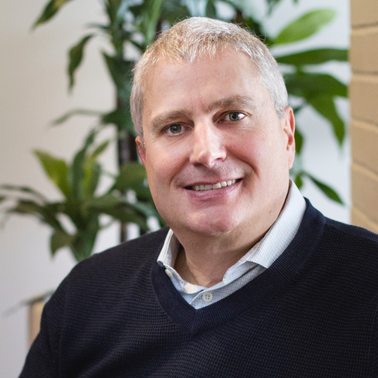 Digital Transformation, IT Leadership